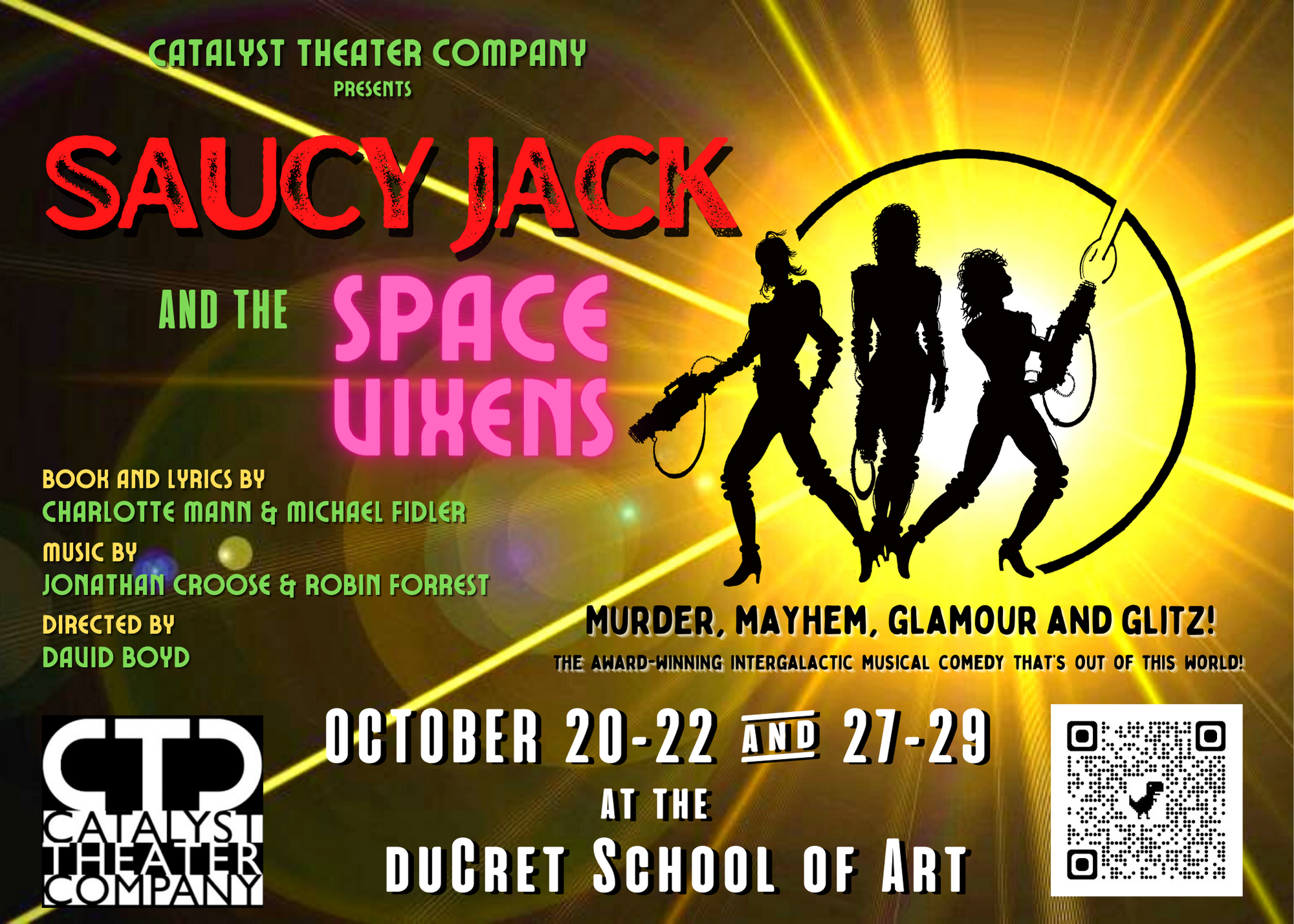 Saucy Jack and the Space Vixens Virtual Playbill
Book and Lyrics by Charlotte Mann & Michael Fidler
Music by Jonathan Croose & Robin Forrest
Directed by David Boyd 
Musical Numbers
Act I
| | |
| --- | --- |
| SAUCY JACK'S | Whackoff, Mitch, Sammy, Booby, Jack and Vulva Savannah |
| ALL I NEED IS DISCO | Booby and Sammy |
| PLASTIC, LEATHER AND LOVE | Chesty, Mitch, Sammy, Booby and Whackoff |
| GLITTER BOOTS SAVED MY LIFE | Jubilee, Bunny and Anna |
|  PARK MY BIKE | Chesty, Sammy, Mitch, Whackoff, Booby and Anna |
| LET'S MAKE MAGIC | Jack and Jubilee |
| TORTURED PLAY THING | Jack |
INTERMISSION 15 MINUTES
ENTRE'ACTE
Act II
| | |
| --- | --- |
| CHEER UP BUNNY | Anna, Mitch, Whackoff, Booby, Sammy and Bunny |
| LIVING IN HELL | Jubilee |
| SAMMY HITS THE BIG TIME | Sammy |
| FETISH NUMBER FROM NOWHERE | Mitch, Whackoff, Booby, Bunny, Anna and Sammy |
| LET'S MAKE MAGIC REPRISE | Jack, Jubilee and Company |
| SPACE TRUCKING | Shirley, Bunny and Company |
| ALL I NEED IS DISCO REPRISE I | Sammy, Anna, Bunny, Shirley, Whackoff and Mitch |
| GLITTER BOOTS SAVED MY LIFE REPRISE II | Full Company |
FINALE
| | |
| --- | --- |
| ALL I NEED IS DISCO REPRISE II | Full Company |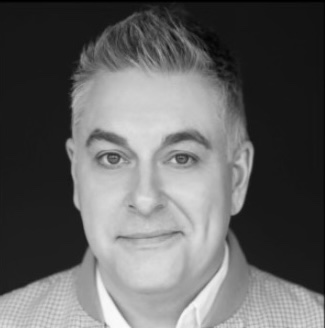 Scott Baker trained as a classical actor at The Academy of Live and Recorded Arts. He has worked for over 30 years as an actor across television, theatre and film productions. Scott wrote, produced and starred in Hand-To-Mouth, a working class comedy, which began as a webseries and was picked up by British television in 2020.
Scott is a lead singer with the The Fabulous Lounge Swingers, a successful London mash-up swing band. Scott has played Saucy Jack at the original club in London Bridge, the Edinburgh Festival, for the National Theater and in London's West End.
He's thrilled to be walking in Jack's killer heals once again. He lives in London with his husband Patrick and his beloved dog Ernie.
Chloe Fidler
(Jubilee Climax)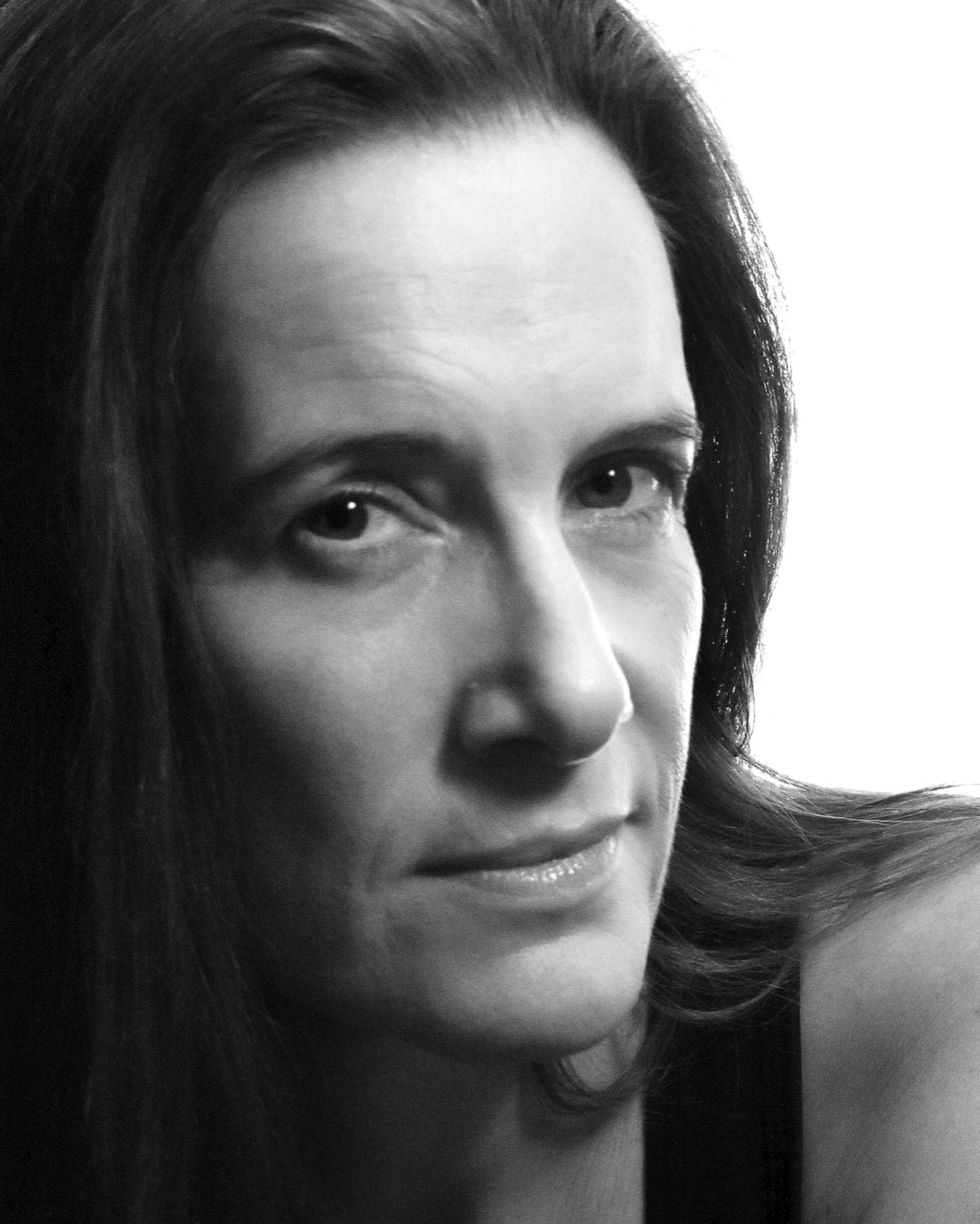 Chloë trained at the London School of Musical Theatre and worked as a London-based performer for 15 years. Credits include productions with the English National Opera, National Theatre and various European tours as a lead vocalist. Perhaps her favorite credit is the creation of the role of Jubilee Climax in the original production of Saucy Jack and the Space Vixens at the Edinburgh Festival back in 1995, a part she has been privileged to return to on numerous subsequent occasions. She moved to Burlington, VT with her family in 2014 and has appeared in many local productions there, including Morticia in The Addams Family, Donna in Mamma Mia! and indeed Jubilee Climax herself. Recently, she was thrilled to perform You'll Never Walk Alone on New Years Eve, accompanied by the Vermont Symphony Orchestra. Chloë is absolutely delighted to be pulling on the glitter boots once again, (an unbelievable 27 years after first putting them on), and she would like to dedicate her performance to the Power of Disco.
Rachel Saint Francis
(Bunny Lingus)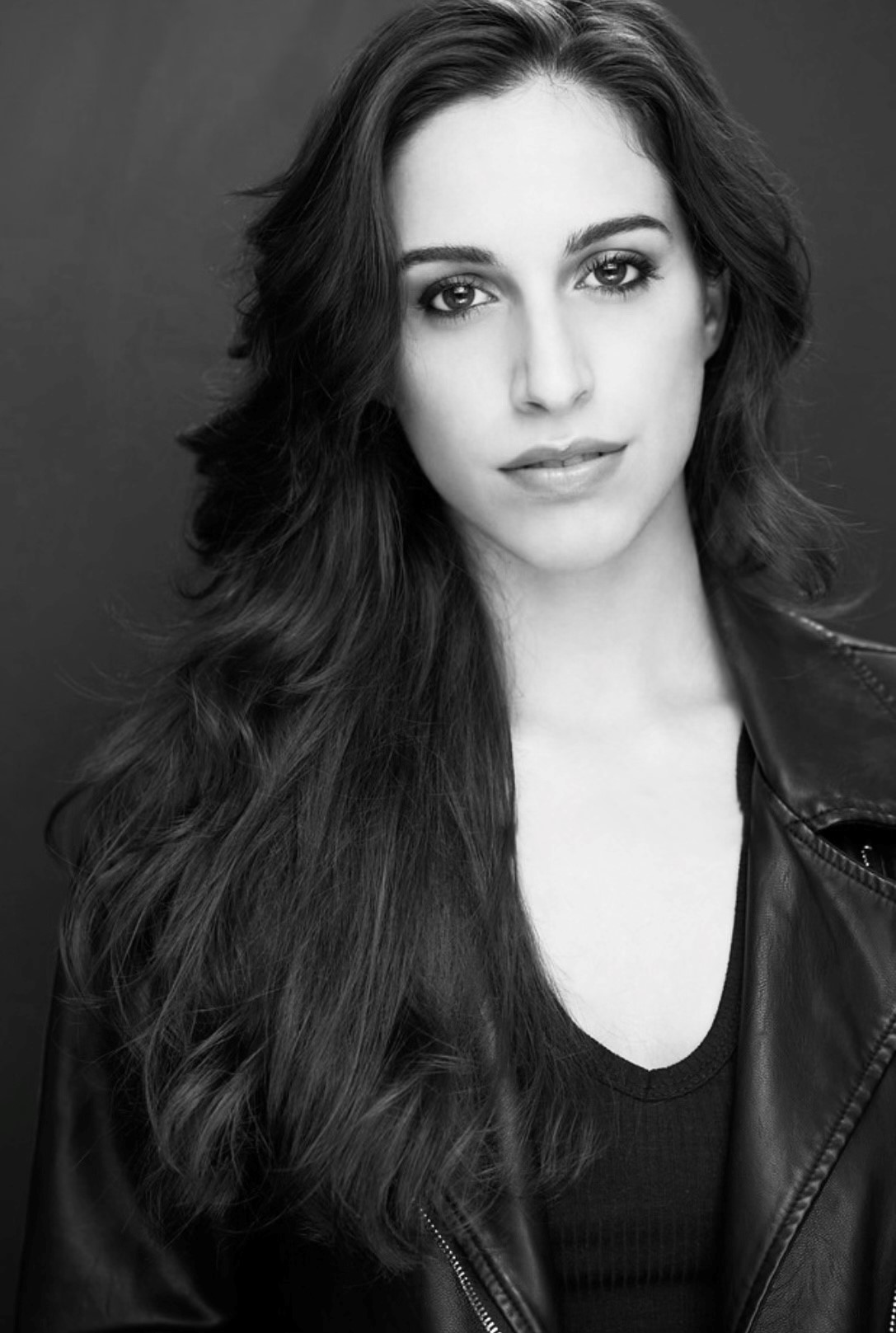 Rachel Saint Francis: A graduate of Fairleigh Dickinson University (2019), Rachel studied Theatre Arts and concentrated in Musical Theatre. Since finishing school, she has been part of various productions including, but not limited to, Audrey (Little Shop of Horrors), Cinderella (Into the Woods), Lucy (Avenue Q), and Marta (Company). She has an assortment of special skills: songwriting, puppeteering, Long Island/New York accent, and the ability to impersonate Janice from "Friends."
Rachel is a proud member of Renegade Theatre, an NYC-based theatre company led by creators and artistic directors Maureen Van Zandt and Vincent Pastore. She is grateful to Maureen and Uncle Vinny for their constant guidance and encouragement throughout her growing career. Some of Rachel's Renegade credits include Alice (Closer), Susan (Lovers and Other Strangers), Killarney/Pricilla/Allegra u/s (Key Largo), as well as scene work ranging from "The Glass Menagerie" to "Lost in Yonkers."
When Rachel is not on stage, she can usually be found spending time with her boyfriend, her family, or writing a song. Rachel would like to thank David for this incredible opportunity and her boyfriend, Steven, for his unwavering support.
Emily Gulden
(Anna Labia/Dance Captain)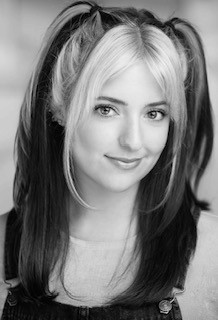 Emily Gulden (Anna Labia/Dance Captain) is delighted to be making her debut with Catalyst Theater Company Productions! Favorite credits include Emmy in "A Doll's House Part Two" with Wagner College Theatre, Misssisssippi Bend Players' "Zombie Prom" as Toffee, and Celia in Shakespeare On the Oval's "As You Like It". She recently graduated from Wagner College with a BA in Theatre Performance and she has a double minor in Film/Media Studies and Political Sciences. She'd like to thank her family for their endless love and support and glitter boots for saving her life!
Emily also serves as Dance Captain. Instagram: Emilyygulden
Michael Latshaw
(Dr. Von Whackoff)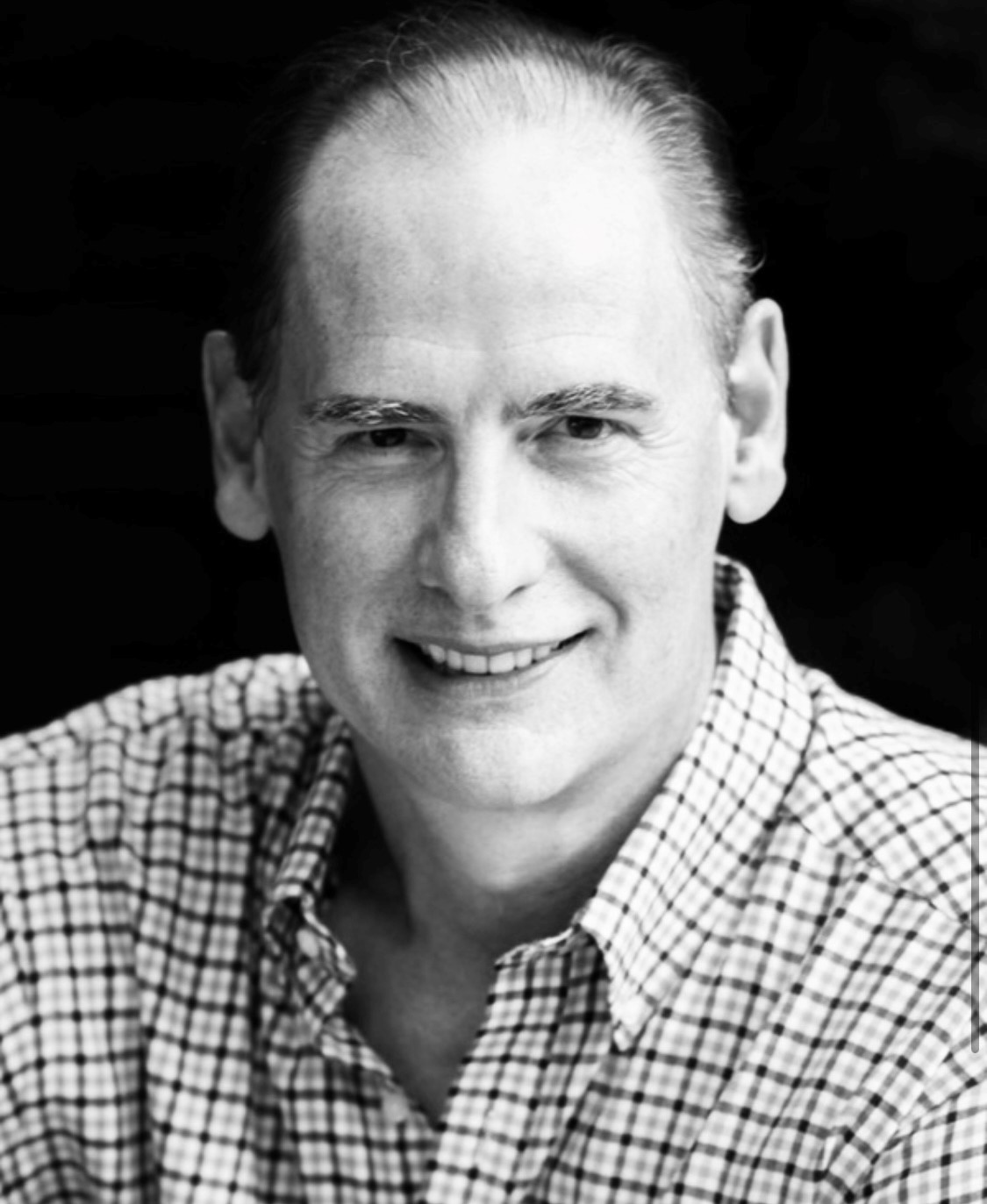 Michael Latshaw – Once upon a time, Michael worked for years with numerous NYC and regional theatrical companies in various productions from comedy to drama. Then he moved to Plainfield. To stay creative in the suburbs, Michael began writing plays and creating content for YouTube. His SCOOBYHUBBY channel garnered millions of views for his talking animal videos, especially the long-running CAT CLIPS series. He also created another channel GEOFF & MICHAEL GO which features song parodies and travel videos with his partner/husband Geoff. Michael is thrilled to be returning to the stage after a nearly 20-year absence.
Fernando Rockenbach
(Mitch Maypole)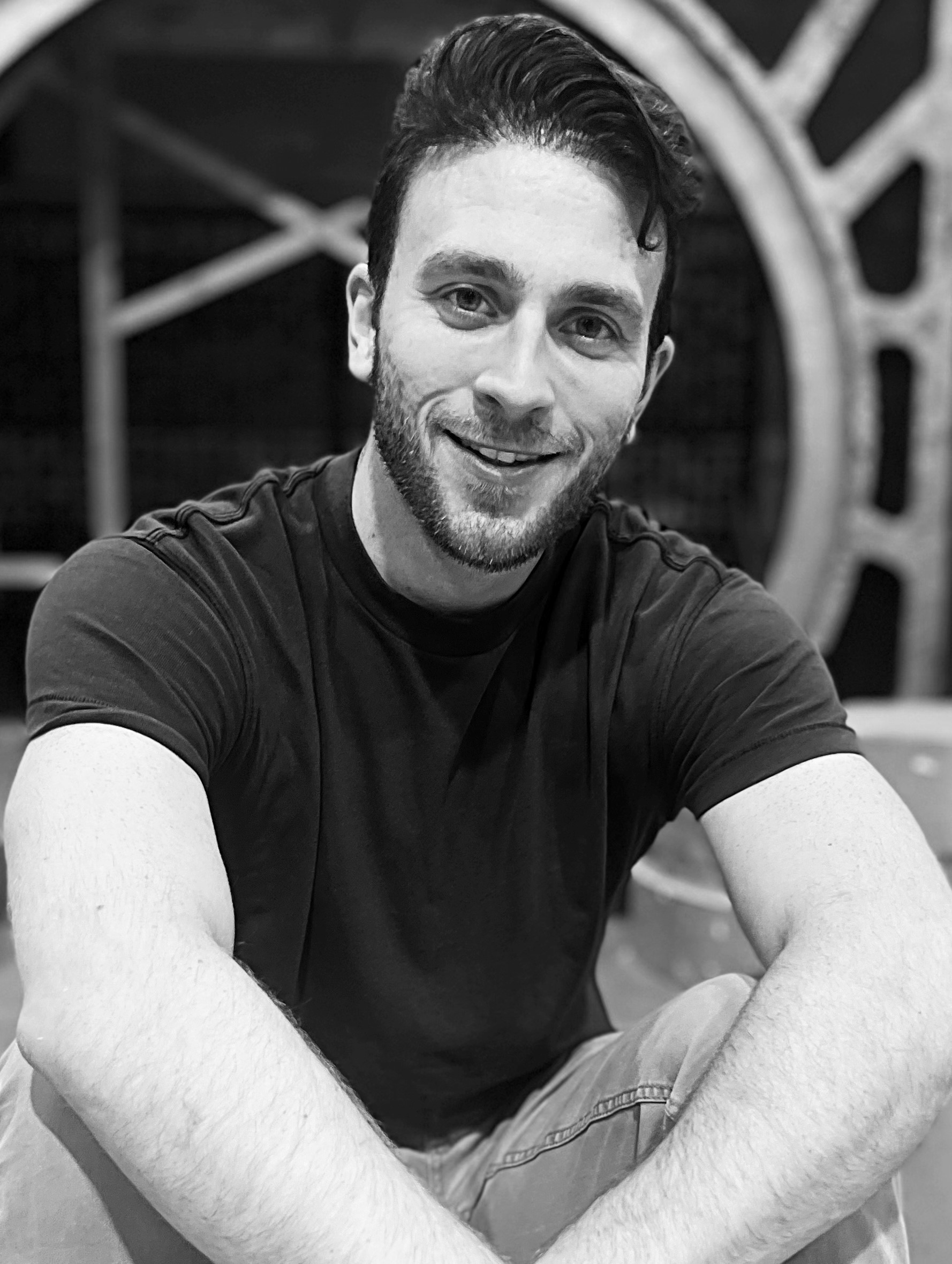 Fernando Rockenbach is a Brazilian born and raised actor and architect. Most recently he could be found playing Joseph, in "Happy together", The Painter in "The GO TO", and can be seen in the background of several TV productions, like Netflix's "Uncoupled", "Succession" on HBO and several others.
Working as an architect in Brazil kept him super busy, but he always found time for theater and has been in quite a few productions in his home town. In the US, Fernando took the full time international program at HB Studio, which allowed him to dig deeper and really focus on his abilities as an actor, screenwriter and set designer.
He is absolutely thrilled to be in the Catalyst Theater production of Saucy Jack and wishes everyone to disco and live their own truths, but mostly the freedom to leave and shine brighter somewhere else.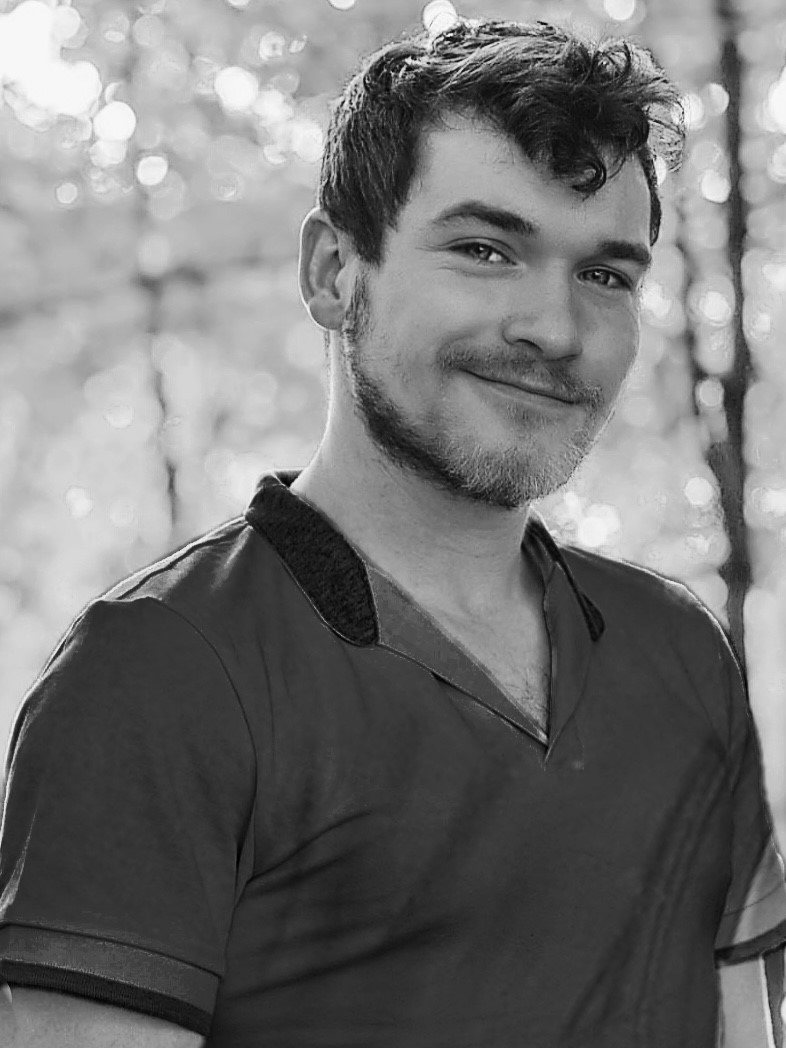 Will has been waiting to bring Sammy Sax to stage in Saucy Jack and the Space Vixens, and cannot wait for you all to see what he and the cast have done! Will's previous credits onstage include Romeo & Juliet (Romeo), The Complete Works of William Shakespeare Abridged (Adam), Last Train to Nibroc (Raleigh), Spring Awakening (Melchior), and The 25th Annual Putnam County Spelling Bee (Barfee). Will received his training from Kean University as well as a summer program through NYCDA on scholarship, where he studied Chekhov, stage combat, as well acting for the camera. While not on stage, he spends his time writing scripts, filming videos, and playing his guitar. Will's musical, acting, and film services can be inquired about through his Instagram @actsofwill or email willhorner46@gmail.com.
"Make but my name thy love, and love that still; and then thou lovest me, for my name is Will"
Kim Trachtenberg
(Chesty Prospects, Vulva Savannah, Shirley Tri Star, Social Media
Marketing Director)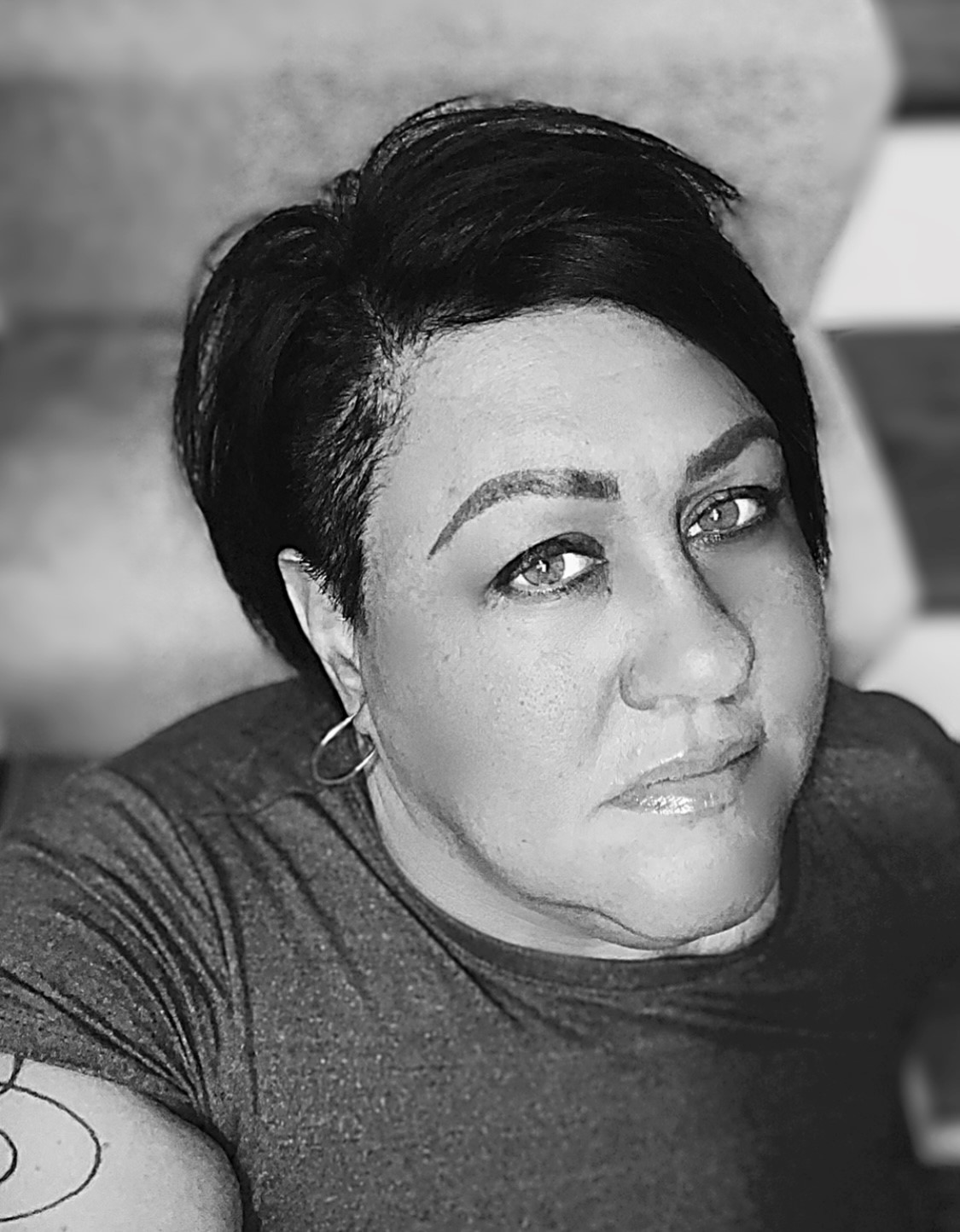 Kim Trachtenberg is stoked to be playing multiple roles Vulva Savanna, Chesty Prospects and Shirley Tri-Star in The Catalyst Theater Company Production of Saucy Jack and the Space Vixens. In addition to playing the characters, Kim is also the Social Media Marketing Director for this project.
Kim Trachtenberg is a Central New Jersey based actor, singer, songwriter and voiceover artist with a flair for having raspy rock vocals that's become her signature.
Kim started her career in entertainment at the age of 7 performing in and around the upstate New York hotel circuit. Kim won a vocal scholarship to The Rutgers Student Arts Institute Program focused on vocal theory and vocal gymnastics. Later on, Kim fronted an original rock band named Allied Swirl, which greased her vocal and performing chops. Kim has performed several times on the televised talent show, "Showtime at The Apollo" Live with Host Steve Harvey (Harlem, NY). While Kim currently attends continual acting and vocal classes, honing her passion is a constant. Kim performed in The Asbury Park Theater Company production of (American Idiot/role St. Jimmy) Kim has also co-starred in several films, YouTube web series, and voiceover commercials.(IMDb) Kim wants to thank her family for always being supportive and The Catalyst Theater Company for the honor to assist them in bringing the show to fruition.
Kim also serves as Social Media
Marketing Director.
Always follow your true north!
Follow Instagram kimbr.100x
Avery Nusbaum*
(Booby Shavelle, Music Director)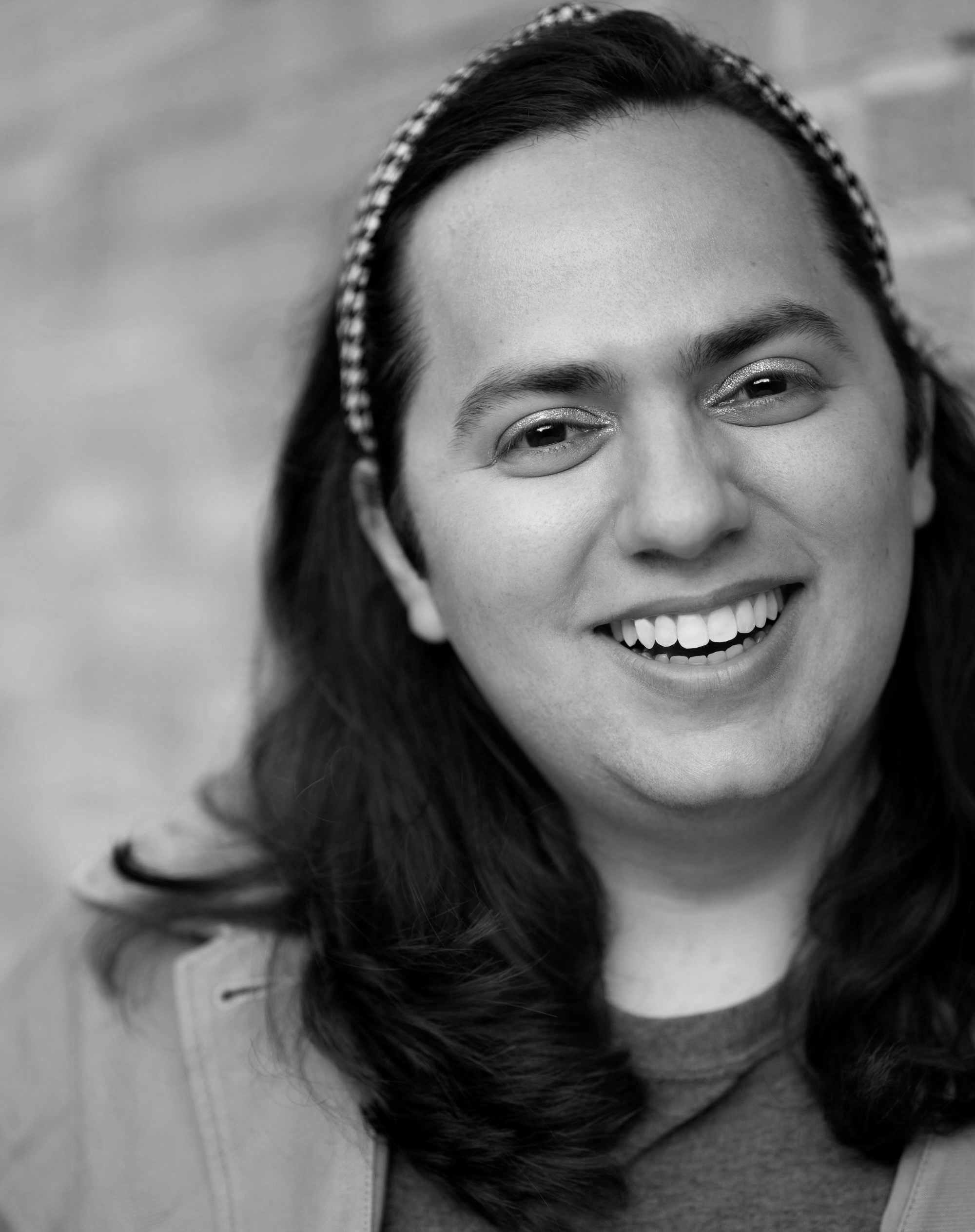 Avery Nusbaum (they/she) is excited to be joining this production of Saucy Jack and the Space Vixens. Credits include: Audrey in As You Like It (Shakespeare in the Woods), Brenda Dee Cankles in I'm Gonna Marry You Tobey Maguire (29-hr reading), Mx. Cabaret Performer (Albatross). In the future, Avery hopes to see more camp in musical theater! With love.
Avery also serves as the Music Director.
(* The Actor appears through the courtesy of Actors' Equity Association, the Union of Professional Actors and Stage Managers in the United States.)
Thomas Smith
(Ida Claire, Cabaret Hostess)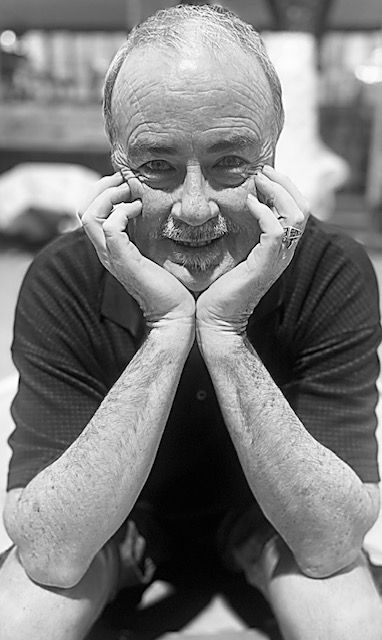 Tommy Smith (Ida Claire), a professional Sign Language interpreter and published poet, is a retired social worker, student of life and ordained deacon.  He received his B.A. in English and Teaching Certificate from Livingston College (Rutgers Univ.), where he studied Creative Dramatics for Children (as a member of the traveling troupe "Popsicle Players"} and played Oberon in "a Midsummer Night's Dream".  This began a life-long interest in theatre and performance, as evidenced by 50 years of "dolling himself up" in extraordinary Halloween drag, especially during his 14 years living in San Francisco, where his creative characterizations were featured in a number of "Halloween Screams" camp videos.  Tommy moved to the VanWyck Brooks neighborhood of Plainfield 26 years ago and lives with his primary human, Larry, their 4 cats (Jack, Calliope, Eve and Jezebel) and a kitschy collection of gaudy sentimental artifacts.
Satyen Satydra Singh
(Cabaret Dancer)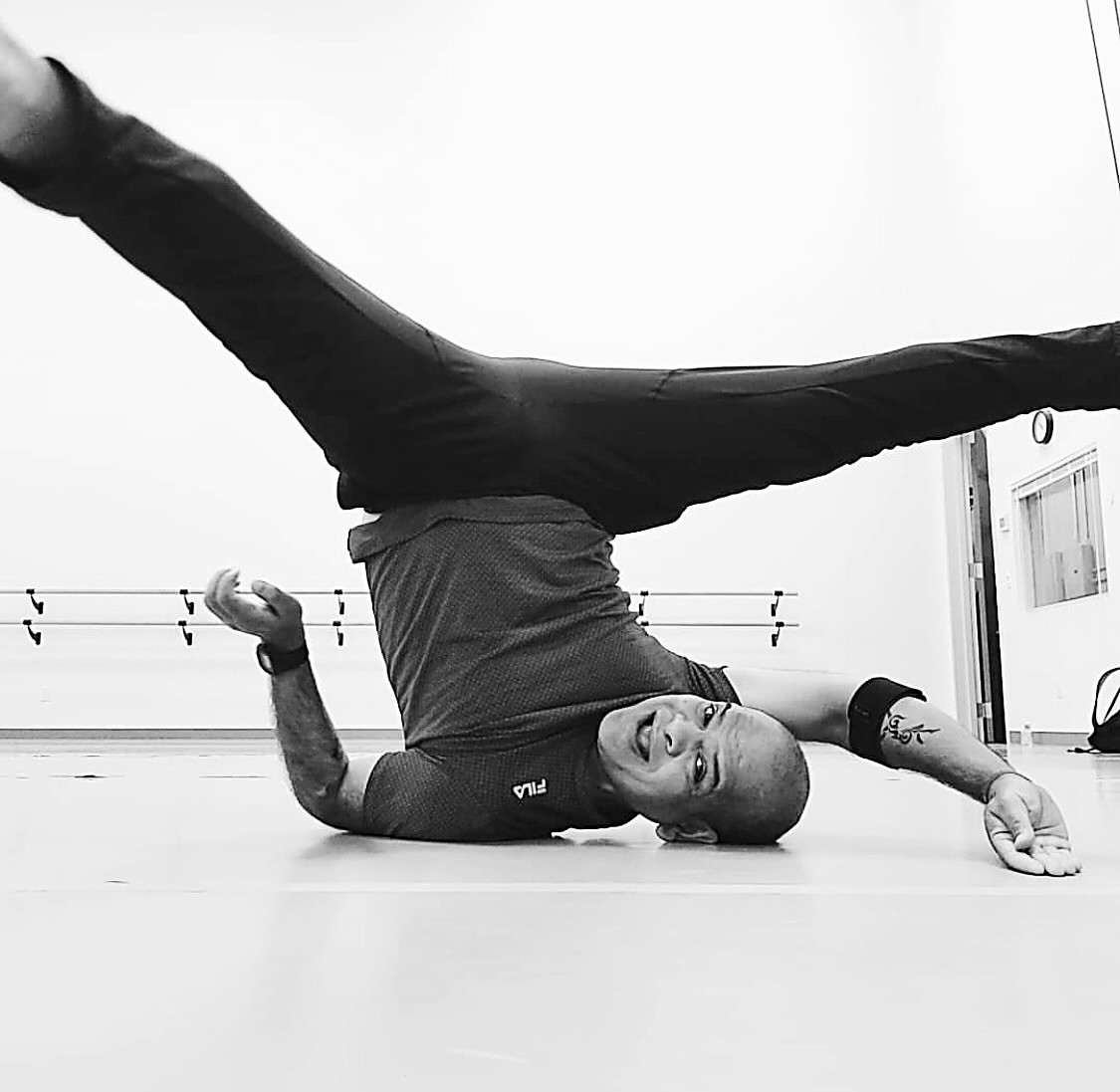 Satyen Satydra Singh better known as "Saty" to his friends is a passionate and well-versed trained dancer in modern contemporary dance and classical Indian dance.
Saty has performed his skill in India for various Bollywood films and Steps On Broadway, a prestigious dance school in NYC.
Saty moved here from India in 2018 to pursue the "American Dream" with being a solution architect but his ultimate passion inside and out is dance. Saty continues to move his feet and dance to that beat in the ultimate gift of giving art back in the form of dance and is super stoked to have the chance to be apart of the cabaret pre-show set!
David Boyd
Director/Producer/
Scenic Design
David Boyd has spent his life working in production since a very early age. He is a Charge Scenic Artist throughout the New York City Entertainment Industry having worked on a large variety of major motion pictures, theater and episodic television productions. Some of his favorite credits include Sex and the City, Rabbit Hole, Urinetown, Late Night with Jimmy Fallon, Across the Universe, Follies, with most recently Wu-Tang and major motion picture Mr. Harrigan's Phone on Netflix.
David's directing career began post graduate from North Dakota State University where he studied as a director/actor/designer. He has directed and produced several theatre productions including Pippin, Nunsense, Steel Magnolias, The Lion in Winter and Little Shop of Horrors and is very excited to be back in the saddle of directing and producing with this new and exciting boutique production of Saucy Jack's.
David couldn't be more thankful to all the beautiful and talented artisans who have joined in this collaboration to bring this show to fruition. It has been a joyous honour to meet and work with every single person that has gone "all in" on this massive production collaboration. The journey for this particular production has been long and well worth it. He would like to extend a heartfelt thanks to Mike and Chloe Fidler for their constant and unwavering support of this project. Gregory Gilchrist for his lifelong friendship and beautiful, creative soul. And, of course, a full heart thank you to Scott Baker for sharing his gorgeous talent and gift of friendship. My husband, Alan Dandron, for his all encompassing support and love.
Gregory Gilchrist
Associate Producer/Graphic Design
This is Greg's first real journey into the world of theater. Greg's day job is helping to bring the arts to older adults at the City of Plainfield's Senior Citizens Center. Greg is a ceramic artist and teaches an Introduction to Pottery Wheel Class in the evenings at duCret Art Center. Little did Greg know that when he saw this show 27 years ago in Burlington Vermont that it would have such a life changing impact upon him all these years later. For Greg, Saucy Jack and the Space Vixen has pushed him to grow both artistically and creatively. This show has reunited him with old friends, while giving him the opportunity to make so many new ones and also given him the chance to collaborate with many incredibly talented people. Glitter Boots literally changed his life.
Nancy Kutzer
Assistant Director/Stage Manager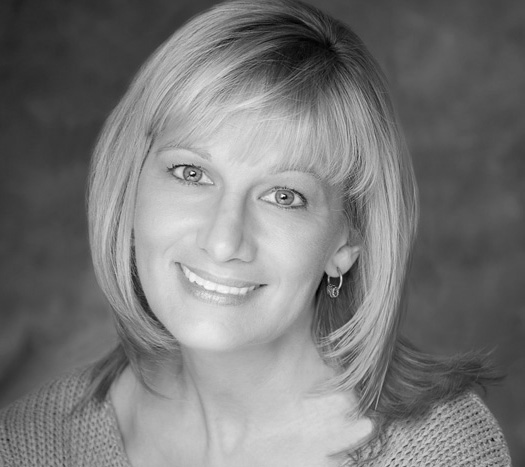 Nancy has been acting for over 25 years and is a proud member of both the Actors' Equity Association and SAG / AFTRA. Some of her most memorable theatrical roles include Mary in Spin, Rose in Enchanted April, Alison in Secrets of a Soccer Mom, Becca in Rabbit Hole, and Young Woman in Machinal (for which she was nominated for an Irene Ryan Best Actress Award). Nancy caught the directing bug about 8 years ago. Two of her directing favorites include an original comedy show, Comedy Tonite! at The Women's Theater Company, which she also produced, and Moliere's The Imaginary Invalid at William Paterson University.
She received her Master's Degree in Theater from Villanova University where she was an Acting Scholar. She has taught many acting classes and workshops at several universities and theaters over the years. She has been teaching at William Paterson University since 2006.
Nancy is thrilled to be a part of Catalyst Theater Company and to be the assistant director and stage manager of Saucy Jack and the Space Vixens. A heartfelt thanks to David and the talented and committed cast and crew – who made her laugh every single rehearsal! And last, but certainly not least, Nancy would like to express infinite gratitude to Jamie, Cam, and Adam— without them, she would be a sad, lonely drug addict living under a bridge somewhere.
W. Geoff Smith
Assistant Stage Manager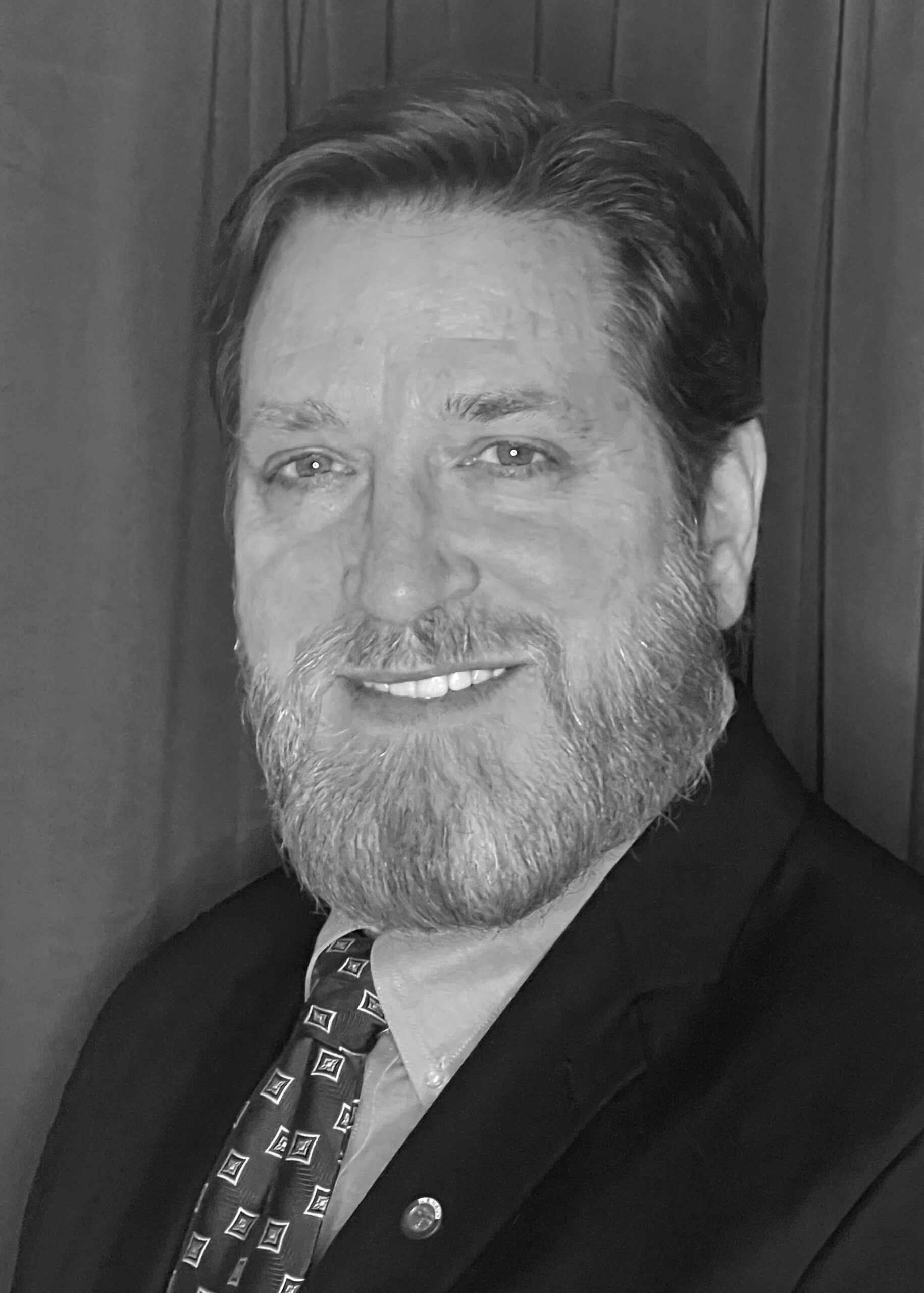 Geoff served in the U.S. Navy and was lucky enough to be stationed in Florida and California for most of his tour of duty. He also enjoyed deployments in Adak, Alaska, and Keflavik, Iceland. After the service, Geoff moved to New York City and took acting classes at HB Studios. The acting thing never panned out, except for background work on The Doors movie where he met the love of his life, Michael Latshaw. Together they have a YouTube Channel (Geoff & Michael Go) and enjoy traveling the world. He earned a Bachelor's Degree from Fairleigh Dickinson University in Film and Film Directing and is currently working in the Office of Veterans Services for Union County, New Jersey. Geoff has a lifelong love of the theater and is ecstatic to be working with the Catalyst Theater Company on its first production. He is also thrilled to be working with Michael on this show. You can see him in his crows' nest. He is Spotlight Operator One and could not be happier. Thanks to Michael, Tuck, Tippy, Boots, Gaston, and Gunner for all your continued love and support.
Sheila Barker
Choreographer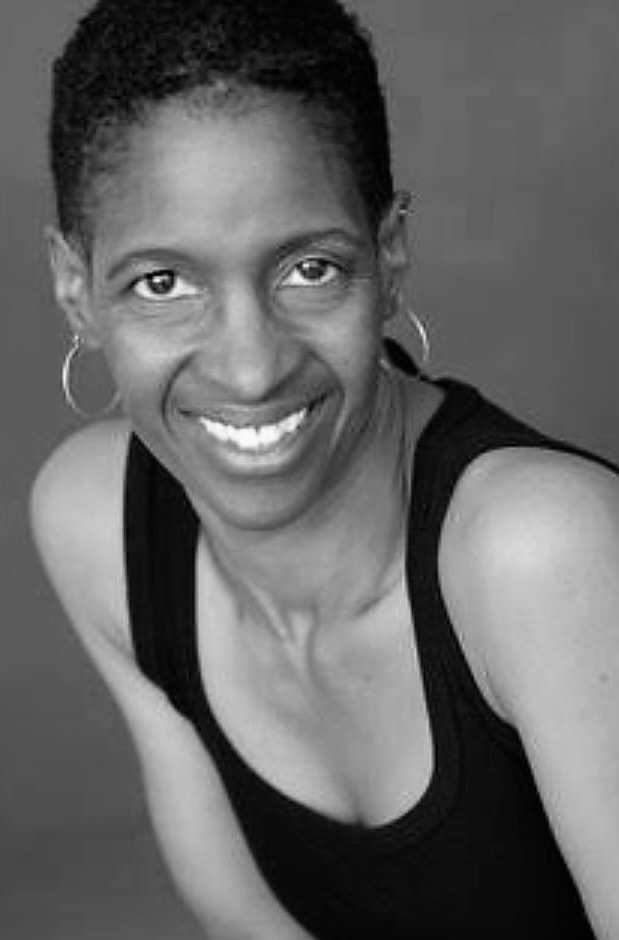 Sheila Barker is an educator, choreographer, master teacher and a distinctive force of energy in the dance industry. She radiates passion, not only during her classes, but throughout her life. Sheila's influence on the world of Jazz dance through her mentorship of professionals and young artists alike has created a renowned legacy. Throughout her career, Sheila's work as a teacher, choreographer and performer has brought her to many places around the world and across the globe. She has been seen performing on Broadway, Off Broadway and Television. Her dancing and choreographing includes soap opera, industrials, music videos and recording artists.
Sheila is on faculty at Broadway Dance Center and Marymount Manhattan College. She holds a BFA in dance and has extensive training in jazz, ballet, modern, tap, african/dunham and musical theater.
I'm absolutely grateful and honored to be a part of the Catalyst Theater Company creative team and choreographer of Saucy Jack and the Space Vixens. Thank you David for this gift and trusting me with your gem. Cast & Crew thank you for some special times. To my family, friends, colleagues and students thank you for your loving support that always pushes me forward.
Always live in Light and Love!
Instagram: shishibarker
Maryella Gockel
Box Office Manager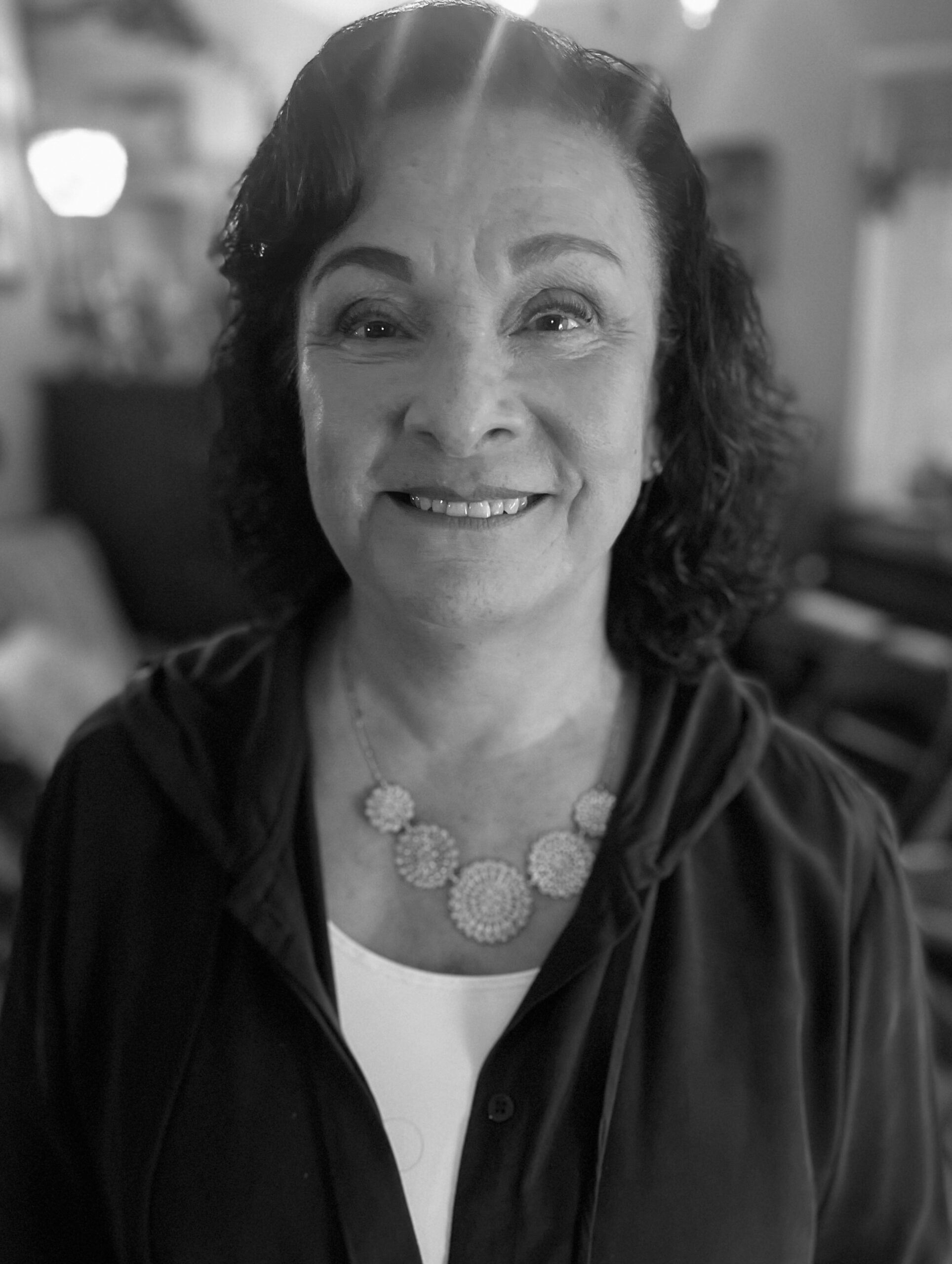 Maryella is a retired executive from EY, a global Professional Services firm. Her last 20 years of her 40 year career were focused on diversity, equity and inclusion (DEI). While Maryella serves as CTCP's Board Chair, she also acts as our grant writer, budget keeper, ticket sales, etc.
DEI continues to be a passion of hers in the Plainfield community working with CTCP and as the membership committee chair for the Plainfield Garden Club. She believes that differences matter and we should utilize our differences to do our best work at work, at home and in the communities in which we live.
Susan Pipolo
Lighting Designer
Susan Pipolo (Lighting Design) is happy to be a part of this production and her first lighting design since Spring 2019. She recently worked as an electrician at Syracuse Stage where she spent 3 seasons with the company. She would like to thank David Boyd for letting her work on this glitterific elegant extravaganza of a show and her parents for always supporting her endeavors! 
Jimmy Whipert
Audio Designer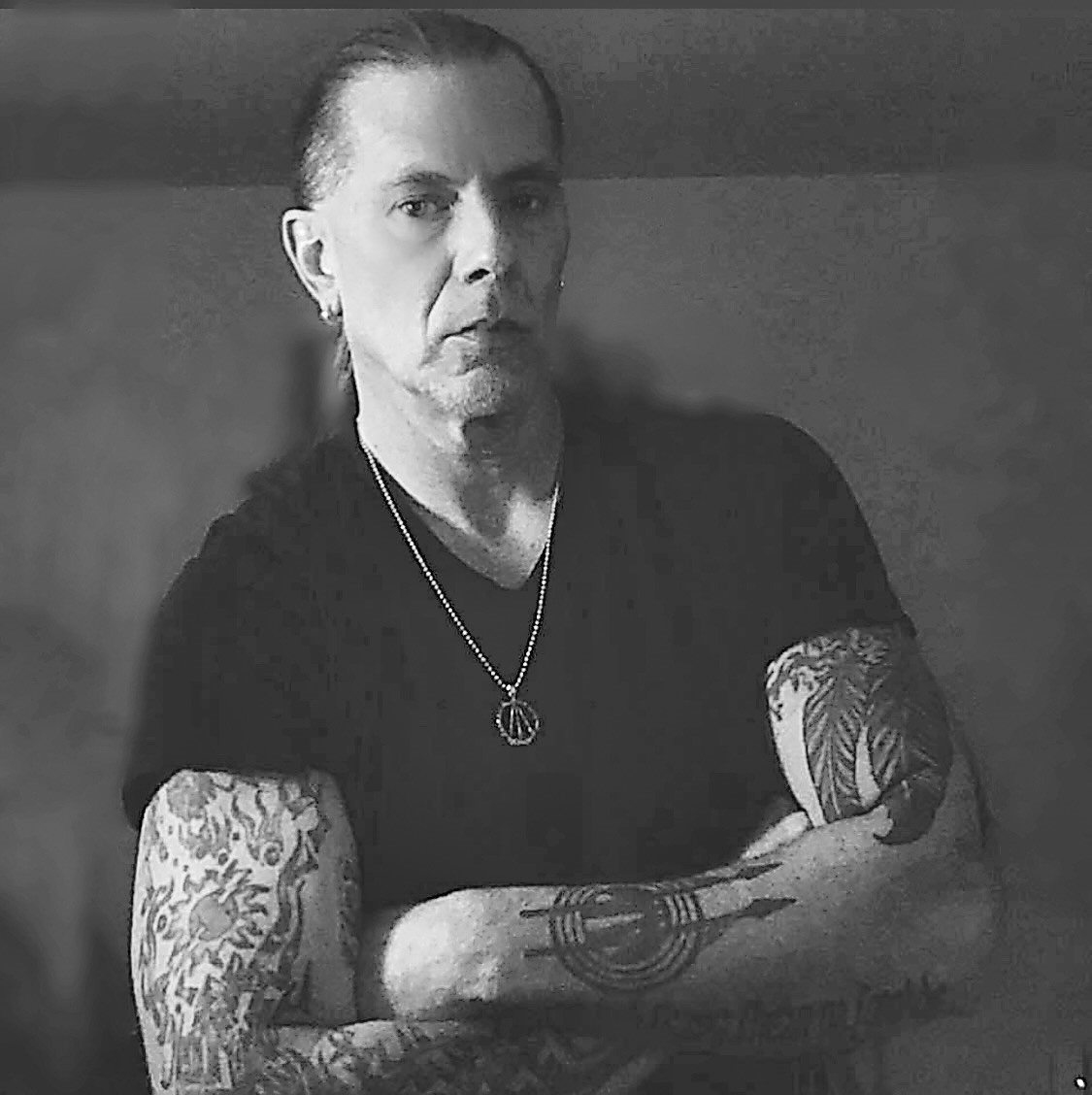 Jimmy Whipert known to others as Jimmy Whip is a production and sound engineer that has traveled around the country. Jimmy worked as FOH /monitor engineer , tour/production /stage manager, lighting & live recording and Grammy nominated artist from various genres. Jimmy brings decades of experience to both a live event and studio production. Jimmy is feeling the vibe of the energy and the show. Jimmy is excited to work and bring his skills for this show and is thankful for the chance to work with Catalyst Theater company.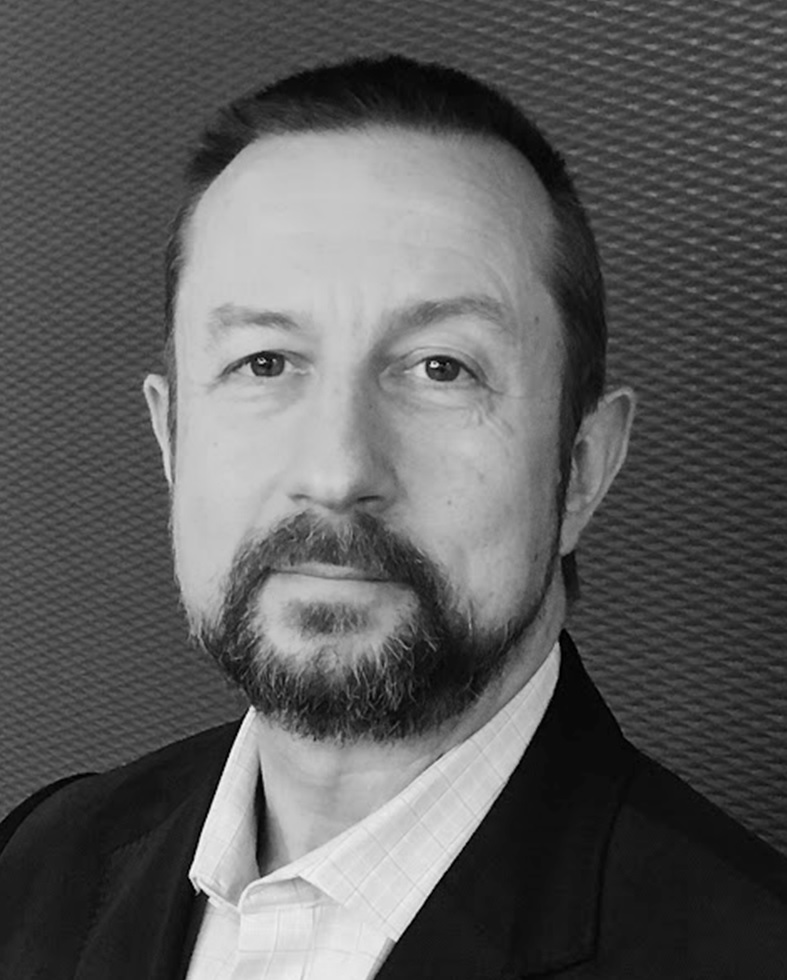 Paul is a former marine biologist, systems engineer, educator, sales rep, software designer, project manager, chef, hotelier and food consultant. For the past decade he has led marketing and engagement for a global consulting and technology firm headquartered in New Jersey, a role which includes oversight of the design and development of video and media content.
Born in the UK, Paul has worked in Europe, the Middle East and Africa before moving to the USA in 2015. His theatrical roles include Bob Cratchit in "Scrooge", "angry chef" in the UK version of Big Brother, and in the 1986 music video for Paul McCartney's "Press to Play" as "man in white shirt, sitting next to Macca and just in shot", a seminal performance. He was also used as a cover story by one of the world's most feared military intelligence services, but only realised 25 years later.
Paul's main theatrical work these days is recounting those last three anecdotes, which he will do with minimal encouragement. He is delighted to be part of this production,and believes he might know what he's doing by the end of the run.
Laura Kayser
Digital Marketing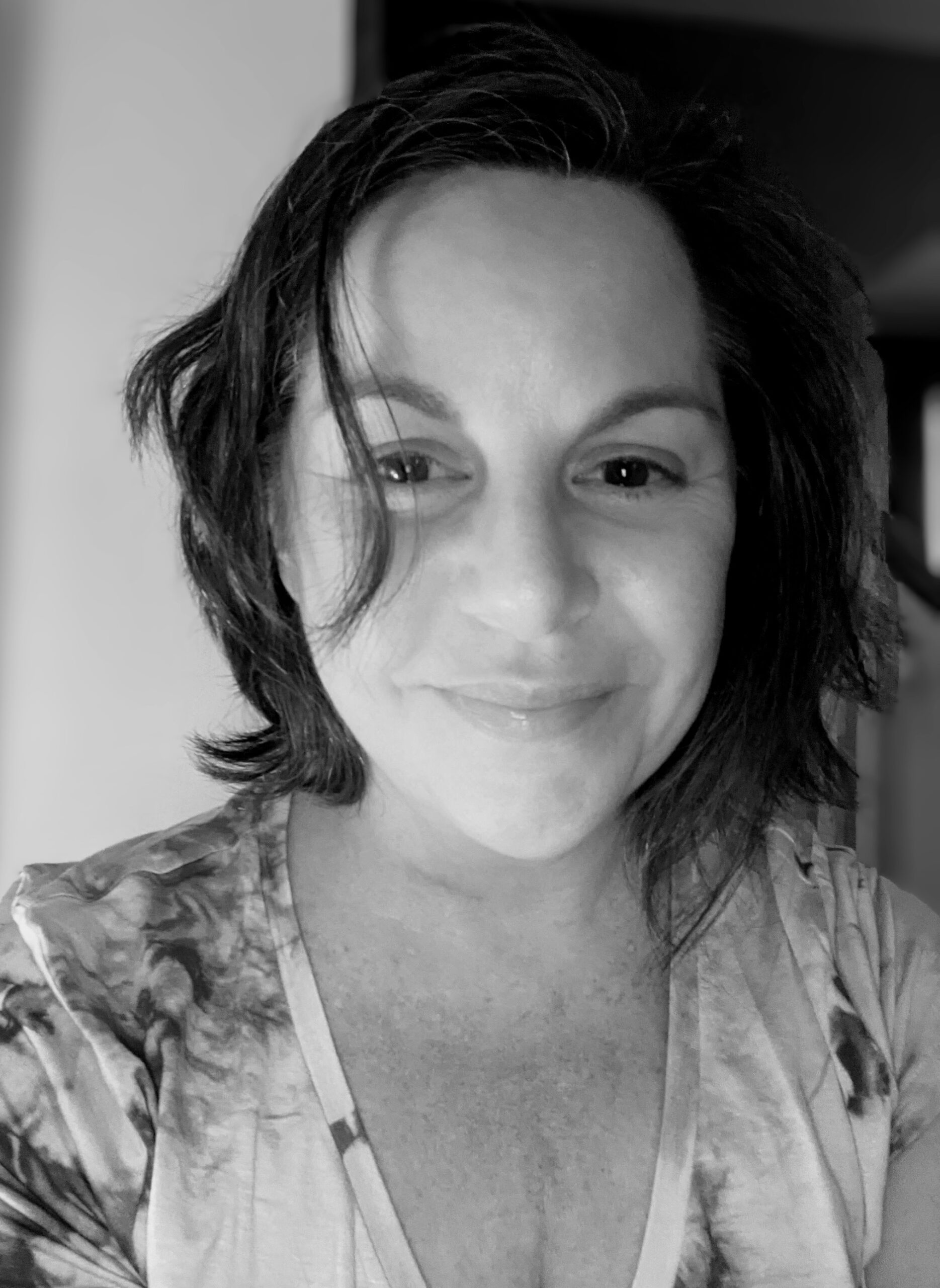 Laura is delighted to have worked with Catalyst Theater Company since its inception, and excited to see its first spectacular production come to the stage. She is a Digital Marketing Specialist with Aggro Creative Marketing and First Looks Advertising, but she secretly dreams of throwing it all away to become a Space Vixen.
Laura stands in awe of the amazing talent in the Saucy Jack and the Space Vixens' cast, crew and direction. She congratulates everyone who worked so hard to bring this phenomenal creation to life in her beloved hometown of Plainfield, NJ!
Paul Pinkman
Web Designer/Master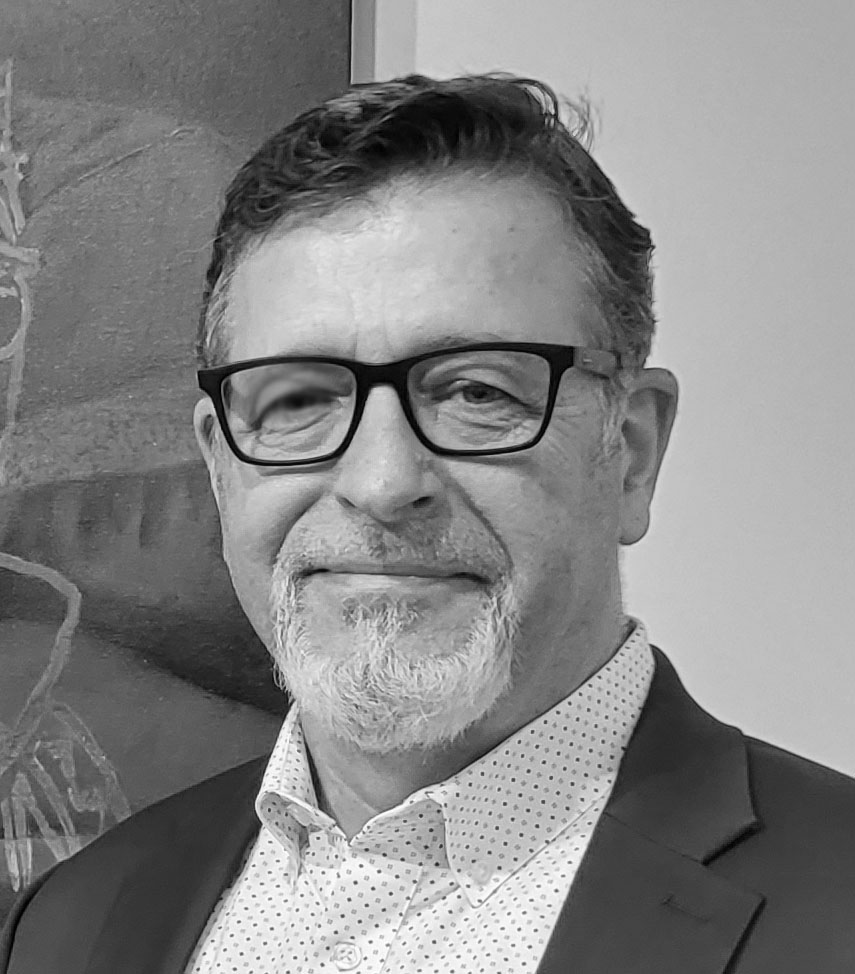 Mr. Pinkman is a fine and commercial artist who has been creating new work for more than 45 years. Having started painting in elementary school, his early mature works were being displayed in galleries and alternative spaces in New Jersey and New York City's Lower East Side as well as in a special exhibit in the Louvre, Paris. He was an adopter of a modified form of Neo-Expressionism during that time though his work has evolved to making semi-abstract narrative works, recently utilizing his own image as an avatar for the anxieties and fears present during the 2020 election cycle and the COVID pandemic. His art can be seen at https://pepinkman.com .
His early years also started him on a path of commercial art and design, working for several agencies in NYC. He designed packaging and advertising for Elizabeth Arden, Jordache jeans, Ungaro, Saks Fifth Avenue, and Macy's among others. He transitioned to web design in 1996 when he started working on developing and designing online learning websites. His clients included AT&T, BellSouth, Dell, and many other technology companies. He has maintained his business as a private enterprise, Paul Pinkman Creative Design, LLC, since 2007.
Jelani Price
Follow Spot Lighting Op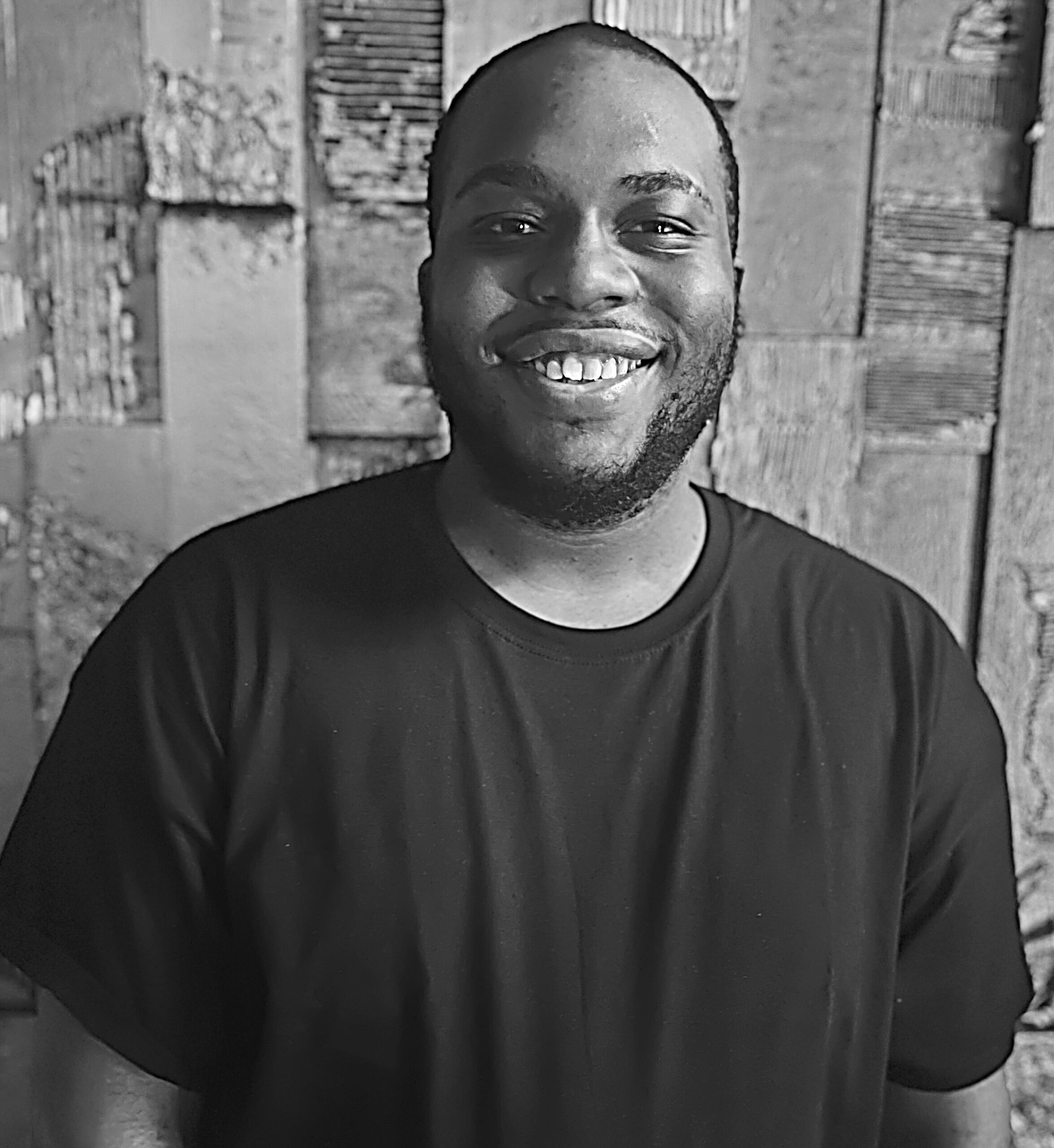 Maryella Gockel
Board Chair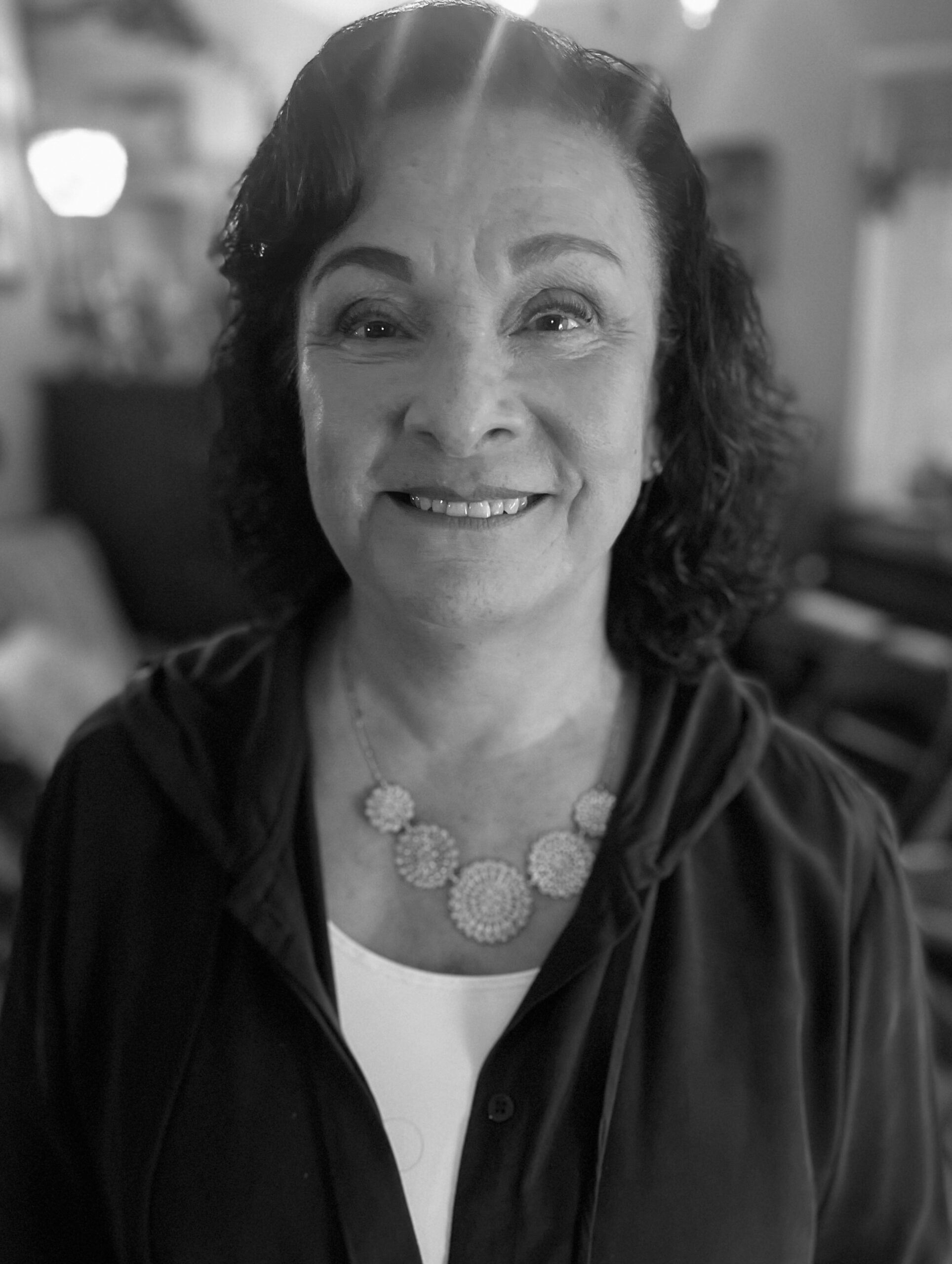 Maryella is a retired executive from EY, a global Professional Services firm. Her last 20 years of her 40 year career were focused on diversity, equity and inclusion (DEI). While Maryella serves as CTCP's Board Chair, she also acts as our grant writer, budget keeper, ticket sales, etc.
DEI continues to be a passion of hers in the Plainfield community working with CTCP and as the membership committee chair for the Plainfield Garden Club. She believes that differences matter and we should utilize our differences to do our best work at work, at home and in the communities in which we live.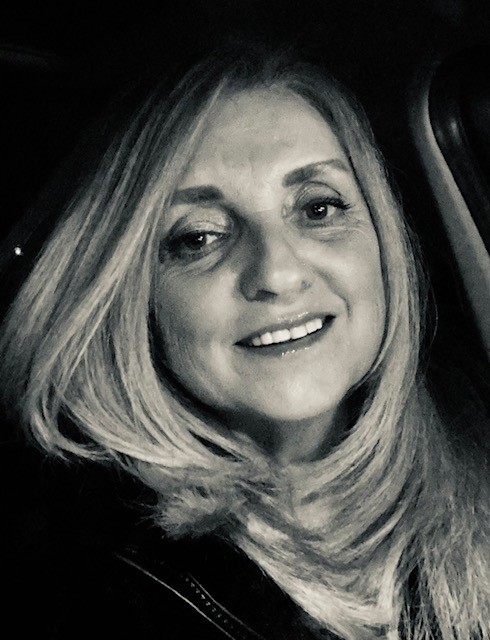 Cindi Crane lives locally in Plainfield and is the Principal of Crane Financial Group in Cranford. She enjoys theater and the arts and has been a Board member for CTC since January of 2020. Prior to opening her practice, she was the Executive Director for the Edison Branch YMCA. She is the mom of 4 adult sons and 2 doodle pups.
Geoffrey Ross
Board Member
Marlene West
Board Member, Wardrobe Supervisor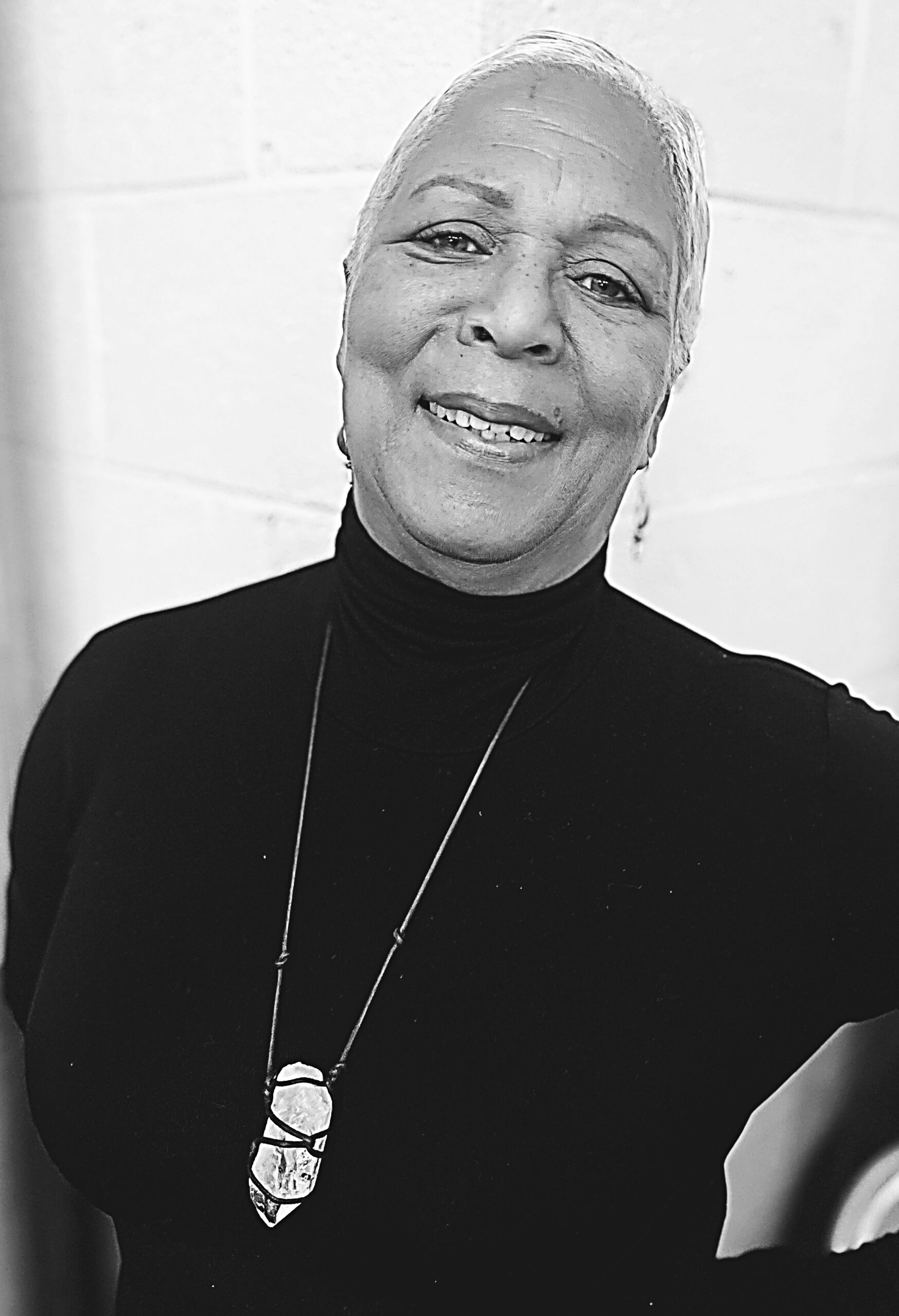 If activism were an equestrian event, long-time Plainfield, NJ resident Marlene Stevens-West would be a triple crown winner.
"Know the objective, set your goal, do your research and work, work, and work some more until you get it done, " says Marlene of any project she is entrusted in leading or lending her expertise. As a highly qualified educator of students diagnosed with learning disabilities from mild to severe cognitive impairments to emotional and behavioral disorders, to a department influencer charged with improving services and how opportunities are communicated to parents, this champion of achievement is committed to giving back to the community she's called home for more than half her life.
With her education and early work experience in larger cities including Newark and New York City, Marlene embraced the chance to forge attachments to the arts community in her new hometown. She credits her involvement, first as a patron, then as an actress in local theater groups as the bond that sealed her love for Plainfield. "When I came to appreciate the rich talent-pool we had right here in our midst," said Marlene, " I was somewhat embarrassed that it took me living here to allow myself to be open-minded enough to know that stars can and do shine everywhere – not just on Broadway. I had to get involved and do all I could to bring focus to this awesome stable of talent. "
Marlene's center of influence includes business leaders, educators, civic and religious leaders and beyond. Through her profession, she has mastered the art of successful communication. Whether it involves speaking to special needs students in a way that opens their world to bigger dreams or using her intuition to train the focus of corporate leaders towards greater philanthropy in the communities they serve, Marlene views every encounter as an opportunity to serve.
This theater production is made possible in part by a 2022 Grant from the Plainfield Foundation. 
Supported by a grant from the City of Plainfield Cultural and Heritage Commission.
This arts program is made possible in part by a 2022 HEART (History, Education, Arts Reaching Thousands) Grant from the Union County Board of County Commissioners.