Your support enables us to make live theater!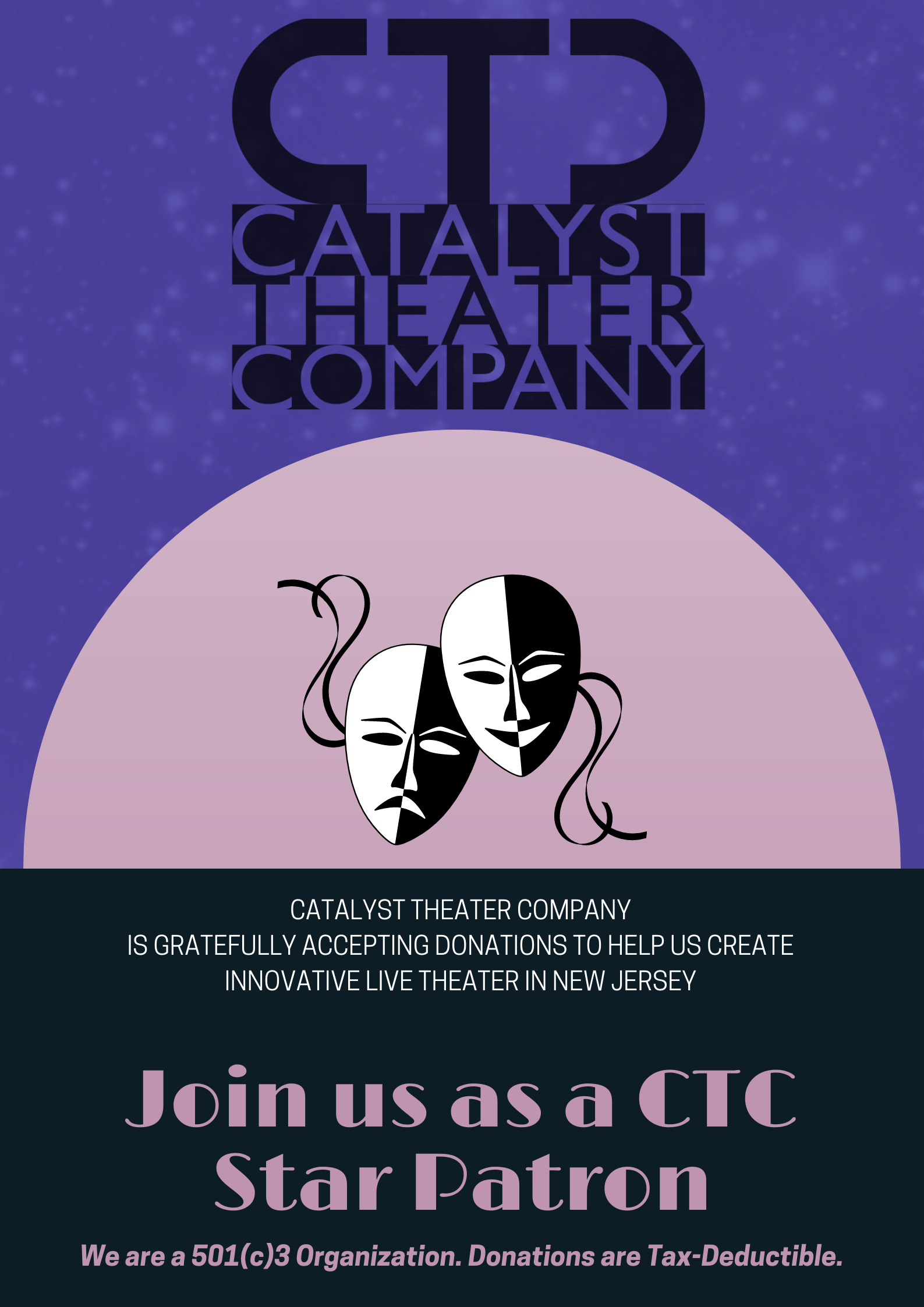 We are excited to be a growing registered 501(c)3 organization with lots of new shows on the horizon.
But, as you know, productions cost money. We appreciate any and all donations to help us develop the outstanding productions you deserve.
For those who are able, we offer three Star Patronage Levels. Patrons contributing at these levels will receive special mention on our website and playbills, as well as the following thank you gifts:
SUPPORTING PLAYER – your $500 donation supports our mission to produce high-quality theater! We'll thank you with 2 complimentary tickets to an upcoming show.
STAR PERFORMER – your $1,000 donation helps us create memorable theater for New Jersey audiences! We'll thank you with 4 complimentary tickets to an upcoming show.
SHOW-STOPPER – your $2,000 donation gives live theater in New Jersey an extra show of support and the resources to MAKE IT HAPPEN! As a thank you for your extraordinary generosity, you'll receive 8 complimentary tickets to an upcoming show with exclusive reserved seating in the "best seats in the house".
Two Ways to Donate
Send a secure donation instantly by clicking below: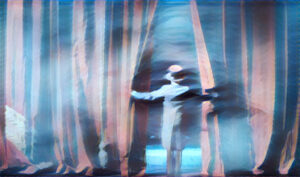 or Mail a check to:
Catalyst Theater Company Productions or CTCP
1038 Sleepy Hollow Lane
Plainfield NJ 07060
all donations are tax deductible.
We are eligible to receive Qualified Charitable Distributions and gifts from Donor Advised Funds. Please consider sending your Required Minimum Distributions our way if you don't need them! 

Visit our EVENTS PAGE for upcoming fundraisers and performances
With sincere gratitude, CTC applauds all of our contributors, including the following Star Patrons:
SHOW STOPPERS
David Boyd.           

Mary Burgwinkle and Greg Haworth. 

Alan Dandron.       

Carlos Borrego.     

Gary Pelletier.         

STAR PERFORMERS

Maryella Gockel.   

Cindi Crane.           

SUPPORTING PLAYERS

Gregory Gilchrist     

Tim O'Connor.          

Timothy Priano.        

Maureen Steadman
Muganda. 
Laura Kayser.